How to Launch a Brand Campaign Online
Launching a new brand campaign is no easy feat. Turning to digital marketing and online platforms can provide you with a significant amount of reach and awareness. Choosing to launch your brand campaign online has several benefits and offers a high return on investment. However, like launching a campaign through traditional channels, you need to make sure you have a clear strategy and well-defined goals.
Fenix Marketing Director Jenna Chisnall explains: "Online campaigns provide good results and are measurable; although without a clear objective and clearly defined strategy, your campaign can easily go astray wasting time and resources. Understanding the business objectives, target market, digital media mix, a combination of paid and organic content, and measurement of success all contribute to launching a brand campaign successfully online."
READ MORE: 6 IMPORTANT SOCIAL MEDIA TRENDS FOR 2022
Identify Your Business and Marketing Objectives
This is the most important part of any online campaign. Knowing your objective will guide the rest of your brand campaign strategy. And the more defined the goal the better. Saying you want to see a 10% increase in online sales on a month-to-month basis will be a better guide for your campaign over a simple 'I want more customers'. A clearly defined goal also helps you measure the success of your campaign or adjust your strategy as need be.
Here are seven, common high-level goals for a campaign:
Launch a new product
Drive sales online
Increase customer database
Improve the percentage of repeat customers
Raise brand awareness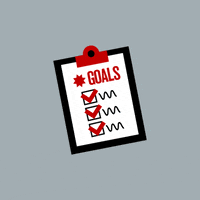 Understand Your Target Audience
Knowing your exact target audience empowers you to craft messages that resonate with people who are more likely to buy your brand. Creating buyer personas can help understand your target audience and their purchasing behaviour. You can then develop specific messages that can effectively reach different target audiences. You also need to know what online platforms your target audience is using. Depending on what age group or type of audience you are targeting will impact what platforms to use.
Plan for Multiple Touch Points
Synergy is the key to your campaign's success! When consumers are exposed to multiple touch points and types of media, they are more likely to be positively influenced by your campaign. Using several touch points also helps drive home your campaign's message. When consumers see your brand on multiple platforms, they are more likely to remember your brand and therefore more likely to buy from you. An additional benefit of using multiple touch points is you can avoid over-saturation of any one media type. Consider Paid and Organic metrics
The paid elements of your campaign such as targeted advertising can be used to help reach your exact target market. The more targeted your campaign the more relevant your brand or product will be to develop hype and grow brand awareness quickly to the right audience. Organic growth and engagement will help your campaign grow beyond your paid content and ensure the longevity of your brand. Identify celebrities or influencers relevant to your brand and your target audience to drive ongoing organic reach and engagement. Having strong organic growth will aid in the overall credibility of your brand, making it more trustworthy to future customers.
Set Clear Metrics for Success
Once you have set your overall goal for your online brand campaign, you can focus on setting clear metrics for success. Your goal might be improving by 10% each month, but what does that look like on each platform and a week-to-week basis? By tracking the results of your campaign and knowing what you want to reach over different time intervals, you can optimise and adjust your campaign regularly to ensure the best results in the future.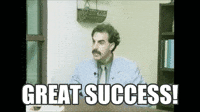 Looking to get your brand campaign online? Work with a digital marketing company that can develop and run an effective online brand campaign for you: hello@www.fenixmarketing.co.za.za
READ MORE: WHAT IS THE DIGITAL MARKETING MIX?